Esther R Greenglass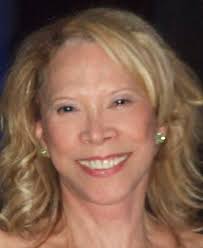 Locations / Contact Info:
233Keele CampusPhone: 416 736 2100 Ext. 66282
Email address(es):
Web site(s):
Faculty & School/Dept.
Faculty of Health - Department of Psychology
Degrees
Ph.D. - 1967
University of Toronto
Toronto
Biography
Esther Greenglass obtained her Ph.D. from the University of Toronto. She has been a professor of psychology at York Univerisity since 1968. She is a Fellow of the Canadian and American Psycholgical Associations. Her research is in the areas of burnout, gender, social support, coping and health psychology. Her current work focuses on the infuence of positive constructs on mood and burnout and has implications not only for psycholgical theory but also for health.
Selected Publications
Greenglass, E. R. (2005). Proactive Coping, Resources and Burnout: Implications for Occupational Stress. Research Companion to Organizational Health Psychology, (Eds.) A.-S. G. Antoniou & C.Cooper. London: Edward Elgar. (Chapter 33, pp. 503-515)




Greenglass, E. R. (2006). Vitality and Vigor: Implications for Healthy Functioning. Invited chapter, in P. Buchwald (Ed.), Stress and Anxiety – Application to Health, Community, Work Place and Education . Cambridge Scholars Press Ltd. Chapter 4 pp.65-86.





Greenglass, E. R., & Fiksenbaum, L. (2009). Proactive Coping, Positive Affect, and Well-Being: Testing for Mediation Using Path Analysis. In J. P. Ziegelmann & S. Lippke (Eds.), Invited paper in European Psychologist, Special section on theory-based approaches of stress and coping, 14, 29-39.
Other Research Outputs
Awards
Lifetime Achievement Award - 2006
STAR
Supervision
Currently available to supervise graduate students: Yes
Currently taking on work-study students, Graduate Assistants or Volunteers: Yes
Available to supervise undergraduate thesis projects: Yes
Current Research
Ongoing research is conducted in five specific fields: stress and job burnout, downsizing and its psychological effects on nurses, and positive psychology. She also studies the relationship between coping, social support, functional disability and depression in the elderly and in rehabilitation patients. Professor Greenglass has developed the Proactive Coping Inventory (PCI) (in collaboration with R. Schwarzer), a valid and reliable instrument to assess coping that has been translated into several languages and is used in many countries and contexts to assess coping strategies. Additional research focuses on psychosocial reactions to SARS, using Internet studies. Professor Greenglass also experimentally studies predictors and consequences of positive and negative affect and their relationship to appraisals of threat and challenge .
Curriculum Vitae (C.V. file):