Jennifer R Steele
Associate Professor
Social & Personality Psychology - Program Area Coordinator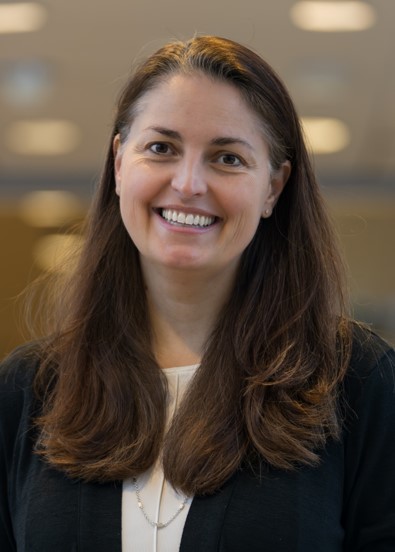 Locations / Contact Info:
331 Behavioural Science - BSBKeele CampusPhone: 416-736-2100 Ext. 22156
Email address(es):
Web site(s):
Faculty & School/Dept.
Faculty of Health - Department of Psychology
Degrees
PhD - 2003
Harvard University
Boston, MA
Biography
Dr. Steele received her B.A. in psychology (1995) as well as her B.Ed. (1996) from Queen's University in Kingston, Ontario. From there she moved to Boston, Massachusetts where she attended Harvard University's School of Education. She completed a Masters in Education in 1997 and proceeded into the doctoral program in Social Psychology. Dr. Steele completed her M.A. (1999) and her Ph.D. (2003) in Social Psychology through the Graduate School of Arts and Science at Harvard University. After completing a SSHRC post-doctoral position at the University of Waterloo she accepted an assistant professorship at York University in Toronto. Dr. Steele is currently an Assistant Professor of Psychology through the Faculty of Health at York.
Selected Publications
Please access http://www.yorku.ca/steeleje/research/publications.php to obtain copies of these articles for personal use.
Supervision
Currently available to supervise graduate students: Yes
Currently taking on work-study students, Graduate Assistants or Volunteers: Not Indicated
Available to supervise undergraduate thesis projects: Not Indicated
Current Research
Dr. Steele's research takes a social cognitive approach to understanding stereotyping, prejudice, and interpersonal expectancies. One main goal of the research that is currently being pursued in the IPSC lab is to increase our understand of implicit racial biases and gender stereotyping in childhood. We are particularly interested in understanding the malleability of children's implicit biases as well as the developmental course and consequences of biases among minority and majority children (with graduate students Corey Lipman and Amanda Williams). In additional research being conducted in the IPSC lab, we aim to better understand the nature of implicit racial biases among Black adults (with graduate student Allison Bair), contextual variability in implicit racial biases among adults (with Fulbright student Maggie Cease), and ways to improve interracial interactions (with Yumi Sakamoto). We have also been pursuing research that aims to identify cross-cultural differences in face recognition biases (with graduate student Andy Ng).
Our research, which is conducted with adult and child participants, has been funded by various external and internal sources including the Social Sciences and Humanities Research Council of Canada (SSHRC), the Canadian Foundation for Innovation (CFI), the Faculty of Health, the Atkinson Faculty of Liberal and Professional Studies, and York University.
If you would like to learn more about our research, please see:
http://www.yorku.ca/steeleje/research/index.php
Research Projects
Understanding the Development and Consequences of Racial Stereotyping: A Social Cognitive Approach
Role: Principal Investigator
Year Funded: 2006
Funded by: Canada Foundation for Innovation
The Emergence and Universality of Implicit Racial Bias in Children
Role: Principal Investigator
Year Funded: 2009
Duration: 3
Funded by: Social Sciences and Humanities Research Council
Racial Stereotyping in Children: A Social Cognitive Approach
Role: Principal Investigator
Year Funded: 2005
Duration: 4
Funded by: Social Sciences and Humanities Research Council